If you are watching tv to cycle races, you hear that cyclists and cycling reporters using a special language: language typical cycling or "Cycling jargon". During a live report on a stage in the Tour de France is heard sometimes very imaginative, evocative phrases and sayings.In the history of cycling has developed a unique vocabulary, which is not only influenced by Dutch phrases and expressions, but also by the Flemish, French and Italian terms. These colorful Wheeler languages often have to do with winning and losing, quickness and slowness, and efforts and failures. For example, what is a "pancake", and when a rider is an "iron"? And if a riders ' grinta '?We put the most beautiful bicycle judgments and best bike terms in a row.
Shiners and winners
Have you heard say that a rider rides in the butter. This means that he runs with great ease and in a smooth way. The same is assumed when you talk about a rider who does not feel his legs. If a driver feels good to go through the cycle and on a good day, sometimes they say that he has good bones.
If a driver has a strong resistance to both mental and physical level, then the Italians like to talk about a rider armed with bike tail lights. The ' grinta ' is a kind of faith, the kind of violence that impresses. When it comes to winning with apparent ease, or with clear predominance, you heard of to a cavalryman to have won a leg or fingers in the nose. A cyclist who won a sprint with several bike lengths unlike in others, won with a street edge.
Cyclists who can't excel
A rider who has not much power or having a bad day, it is said that he has no dent in a packet of butter can run. When a rider has in general little talent, it is called a pancake. If a cyclist is quite slow in the Sprint, he is known as an iron. If he rarely achieves a good result, it is said that he has not been run.
A rider who is not sending skilled, goes through the corner square. A rider who has little power, said in an interview after the race that he sometimes had bad legs or flannel. Other possibilities in this direction include: porridge in the legs or lead in the legs.
Cycling Conditions i.v.m. great efforts
When a rider is in full effort, he often rides with the tongue on the steering wheel or with the hole open. He goes all the way to the extreme, or à fond, could it be that he is all in red. Then he sits a block and are usually so he pushes himself snot for eyes.
If the previous conditions apply, then it is possible that a rider starts raking or swimming, which means that he is in a desperate style bike path while his forces streaming out of his body. That's when danger threatens a deep slump, reckless was announced by "the man with the hammer."
Cycling jargon: falls
A cyclist who meets the man with the hammer, suffering from a sudden drop, as he gets a knock of the hammer. Usually the rider parked since Nekkie because it is gone. Also heard you say in those cases where the tank was empty or if the driver in question was dead. If you get a breakdown because you have too little or too late dinner, you will be attacked by a hit the wall or "Fringale". When the vessel is empty.
Riders who have a loss and will be overtaken by other cyclists often called like picked up. This occurs for example in a tough mountainous stage of the Tour de France, where eventually be overtaken by the riders and left. The tactically Smart Rider waits until the other exhausted themselves placing a splinter group, has joined the maxim: first empty plate competition before finishing your own plate.
Cycling conditions: Pack
When the hard pace is in the packaging, it is said that the package is in a band. The peloton on a quiet and slow-paced, when you talk about a hike. During heavy crosswind packaging called fans: these are small groups of riders diagonally across the road running to seek protection from side winds. The rider who takes the last position in Group riding on the page: it is the least comfortable position in the area. If you're running at the side, slide them as soon as possible to the front end of the range, on the chance that you will disappear from the range.
"In the attack," or front-wheel drive
Of riders attacking a discreet manner, it is said that he is breaking away from his stockinged or on his socks. Conversely demarreren called the phone in a clear, predictable and ineffective way.
If a rider gives a jolt it means it increases the pace violently. If he afterwards that strong pace to continue, says he is through class tiles. If the riders in a breakaway group not to cooperate any tactical reason that pace, they said.
A rider who is careful and regular long offshoots intent, also called baroudeur by the French, which means as much as: Warrior, fighter, someone who is not averse to a more or less effort. If a driver is a tactical illogical and desperate counterattack intent in pursuit of a group of leaders, then call some as an escape a chasse-patate, a futile pursuit, as the driver in question will likely pay for a slowdown or even a recession. A chasse-patate is doomed to fail, with the driver in question after an inglorious flight will be caught by the peloton.
Last few kilometres and spurt
As the peloton in the final kilometre embarks together, it may be possible that a rider a quack distributes to a colleague. It could be a stroke or a push should be given to a colleague riders to prevent him taking a good position for the Sprint.
The chance that drivers will slam is increased when the peloton passes under the red rag to a bull. It is a triangular, red-färgåtergivning, which is placed over the road to indicate the last few kilometers of a match. If after the Sprint began, then it can happen to a rider closed the door doing: it means it prevents passage to a competitor.
In the rear of the Pack
If there is still a large number of riders in a contest they sometimes gather in a
separate group: bus. The "bus" is a term used mainly in the mountain stages, which the Italian Grupetto. The bus is taken out a steady beat to the weakest the need not resolve. Rider indicates that speed is the bus driver.
If there are still riders who need to unload the bus, then chances are that they appear in the ranking last. That is to say, the position of the Red Lantern. The last remaining rider from the race is always followed by the broom wagon: it's a van that picks up riders who have moved and have given up. The broom wagon is the last car in the race.
Various bicycle terms and cycle statements
play accordion, suspended on the rubber band: unloaded, come back again and again to be loosened
put the chain taut: introduce a high, constant tempo
loafer or afloper: bicycle tyre gradually deflates and you can drive a little farther on
The large mill/large plate/large knife: acceleration where you cover a one-piece metres per Cadence
a running mountains: a mountain which rises smoothly to a relatively low rate
vampires: collectors who perform blood test
Kaske: calf breaker, short but challenging slope
and danseuse: dancing on the pedals, to relieve the back muscles
Guidon of the under/bracket: keep your hands in the lower part of the steering wheel
All or nothing: all or nothing, fight as much as you want
Gallery
Bicycle: Bicycle Parts Mtb
Source: serdbicyclebyme.blogspot.com
Shane Russell
Source: veloreviews.com
Bike jargon buster guide
Source: guides.wiggle.co.uk
InSaNeT@z: Bicycle Terminology in English and Chinese
Source: run-to-live.blogspot.com
The road.cc A-Z of cycling jargon
Source: road.cc
Bicycle Terminology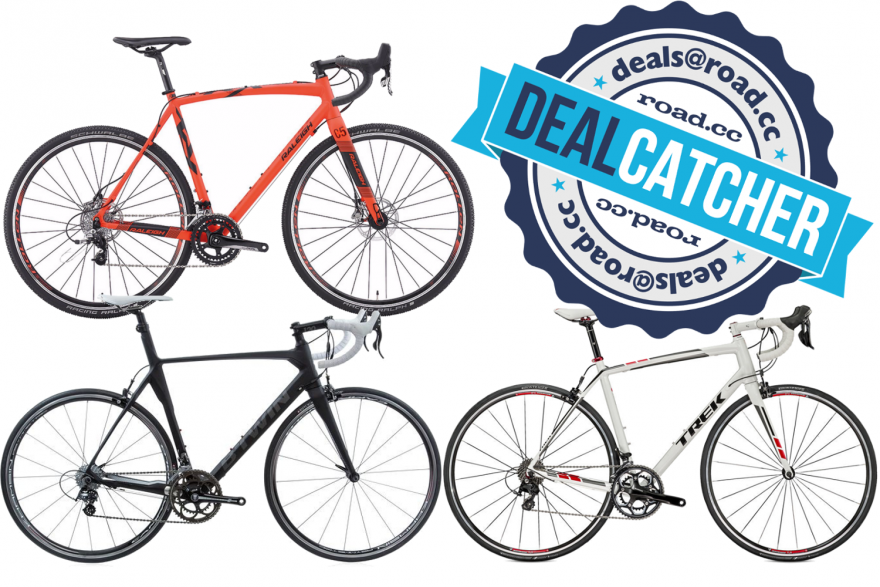 Source: www.clipartbest.com
Bike Jargon Buster WhyCycle?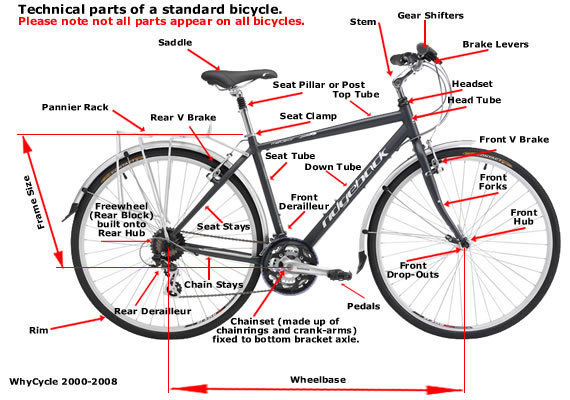 Source: whycycle.co.uk
The Bicycle Mechanic: Bicycle Parts Terminology & Jargon
Source: bicyclemechanic.blogspot.com
Glossary of Cycling Terms and Bike Slang

Source: www.duvine.com
Mountain Bike Jargon Buster – MTB Terms Explained
Source: www.youtube.com
Cycling terms explained
Source: cyclinguphill.com
The bluffers' guide to cycling jargon
Source: www.cyclingweekly.com
Jargon and How to Avoid It
Source: sharingscience.agu.org
Buyer's guide to road bike wheels – Jargon busting
Source: www.youtube.com
The bluffers' guide to cycling jargon
Source: www.cyclingweekly.com
The bluffers' guide to cycling jargon
Source: www.cyclingweekly.com
The bluffers' guide to cycling jargon
Source: www.cyclingweekly.com
Cycling Jargon Guide
Source: www.probikekit.co.uk
Car finance jargon explained
Source: www.scotsman.com
The bluffers' guide to cycling jargon
Source: www.cyclingweekly.co.uk